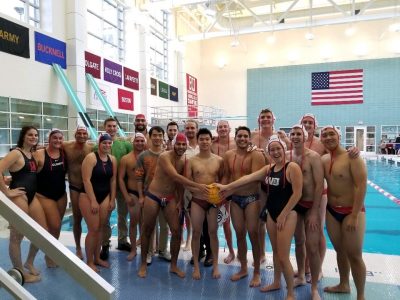 About Us
We are a co-ed water polo team based at UConn competing in the New England Division of the Collegiate Water Polo Association. We are always looking for new players, all you need is swimming experience! Our season is in the fall but we practice all year round.
Our team came in 6th out of 8 teams in the 2017 season!
Fall 2022 Practice Schedule:
Tuesday 7:30-9:30p
Thursday 7:30-9:30p
Sunday 2:15-3:45p
We practice in the Student Recreation Center Pool!
If you are interested in joining the team contact us at our email: uconn.clubwaterpolo@gmail.com